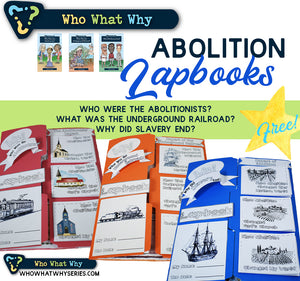 Who What Why | Abolition Lapbooks
Regular price $24.00 $0.00 Sale
The Who What Why | Abolition Lapbooks are a digital product.
---

Study Resources to Help Your Kids Learn the Who, What, and Why of Christian History
Each Who What Why book has a corresponding lapbook filled with fun, hands-on learning your child will love!
Abolition was an important and impactful time in the history of the world and in the Christian Church. The Who What Why series from Christian Focus Publication will help your kids learn about Abolition in a fun way.
The Abolition lapbooks make the series a fun, hands-on study for your children.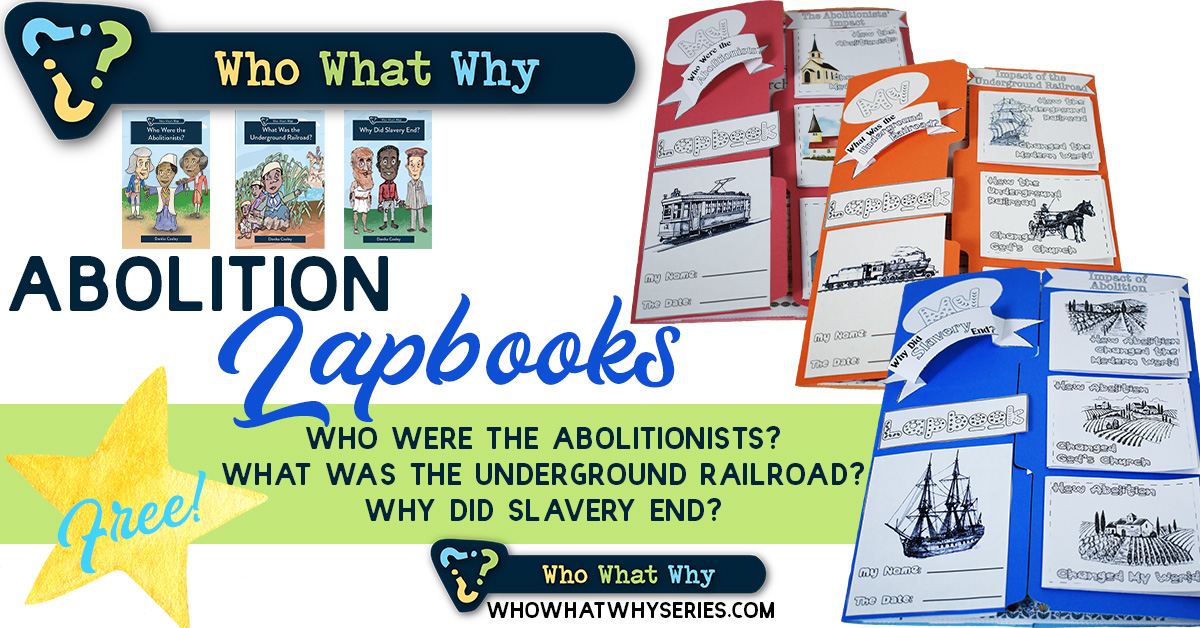 Continue the Learning
You and your child will study:   
The impact of the abolitionists, the Underground Railroad, and slavery on the modern world, on the Church, and on your child's world.

The modern world. Your child will learn about what it was like to live during the time of the abolitionism.


The people involved in each Christian history story.

Abolitionist vocabulary.

The timeline of each story.

The geography of each abolition story.

Theology: Mark 12:29b-31a, Esther 4:13a-14, Philemon, what Scripture says about slavery, God constrains sin, imago Dei, God's justice, and civil disobedience in the Bible.
The Who What Why Series Abolition lapbooks will help your child learn and record important facts about Christian history and theology, with visuals they will not forget.
---
 The Who What Why Series is the perfect resource to teach your kids about history, while helping them apply biblical truths to their lives today.