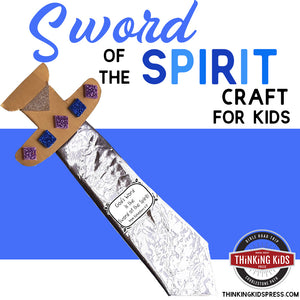 Sword of the Spirit Craft
Regular price $3.00 $0.00 Sale
Teach your kids what Ephesians 6:17 says about the Word of God with this fun sword of the Spirit craft for kids!
---
This product is a digital PDF.
---
When my kids were young, we used to start the day by acting out Ephesians 6:10-18. We would pretend we were dressing for the day in the whole armor of God. We'd fasten the belt of truth and slip our invisible breastplate of righteousness over our heads. Then, we would put on the shoes of readiness of the gospel of peace and fit the shield of faith on our backs. Last, we'd slip the helmet of salvation on our heads and pick up the sword of the Spirit.
We did this with great excitement, talking about what it meant to use each piece of spiritual armor in our daily lives.
"...and take the helmet of salvation, and the sword of the Spirit, which is the word of God..." - Ephesians 6:17, ESV
Finally, I worked with the boys to create cardboard and aluminum foil swords. We hung them on their walls and talked about how important God's Word is to our daily lives.
I still have those swords, though my boys are in college now. We no longer pretend to clothe ourselves in the whole armor of God, but I'm blessed to know they truly value God's Word.
Crafts are a fun way for our kids to really understand important spiritual truths. Your family can make this sword of the Spirit craft and display it as a way to remember that the Bible is our sword of the Spirit. It's something we pick up every day!
---
Sword of the Spirit Craft for Kids
Check out this quick video showing you how to construct your sword of the Spirit craft:
---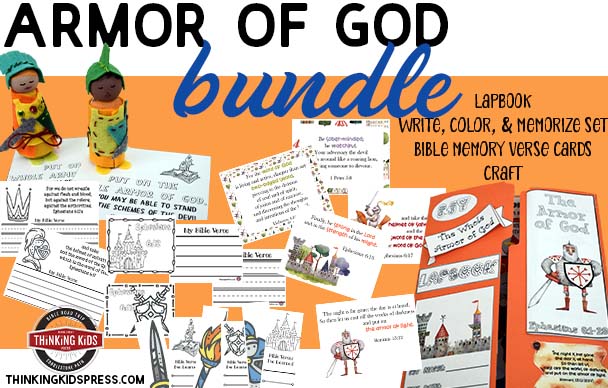 Get the Armor of God Study Bundle and save!
---