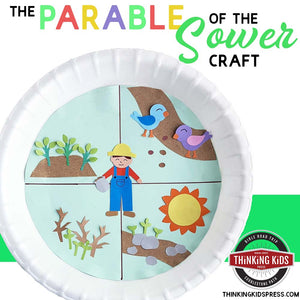 Parable of the Sower Craft
Regular price $3.00 $0.00 Sale
This is a digital product.
---

Jesus tells the story of a sower. To put it in our cultural context, kids may understand this to be someone who scatters seed, like a farmer.
The parable of the sower is a wonderful illustration of the way people receive the gospel.
More importantly, it is an opportunity for us--and for our children--to examine our hearts to see how we have received the good news of Jesus, and to question whether we are cultivating the garden of our heart by continuing to seek God's word in Scripture.
This fun printable craft (with a Symbols in the Parable of the Sower card) contains a short Bible lesson!
---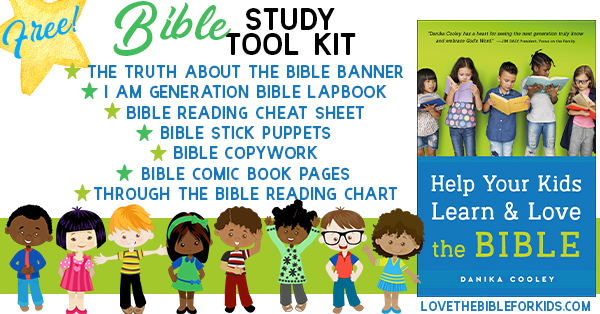 ---
The Parable of the Sower Craft
Where you'll find the parable of the sower:
---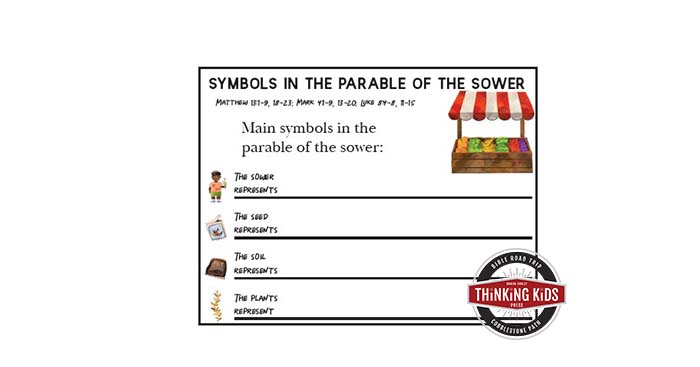 Help your child fill out their Symbols in the Parable of the Sower card. Talk about:
What each symbol in the story means.
Discuss the gospel. Can your child articulate what it means to be saved?
Talk about what it means for someone who is saved to bear fruit.
Discuss what kind of soil we want to have in our hearts for the word of God to grow in.
---

You'll want to grab this fun Parable of the Sower Bible Study Lapbook to go with your craft!