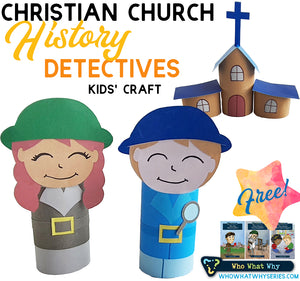 Church History Detectives Craft
Regular price $3.00 $0.00 Sale
This product is a digital download.
CHURCH HISTORY DETECTIVES CRAFT 

Kids can be Christian Church history detectives! A kids' craft that will help your kids think about their role in learning Church history.
You can help your kids be excited to learn about our Christian Church history with fun resources, like my Who What Why series from Christian Focus Publications.
AND, this fun Christian Church history detective craft is the perfect way for your kids to think about their role as history detectives in a concrete, hands-on way. The kids' craft is perfect for display in your living area, on your home library shelves, or on your child's dresser.
The history detectives kids' craft is a fun way to remind your children they have an exciting job to do--to learn about God's people so they can see God's sovereign hand in history!
---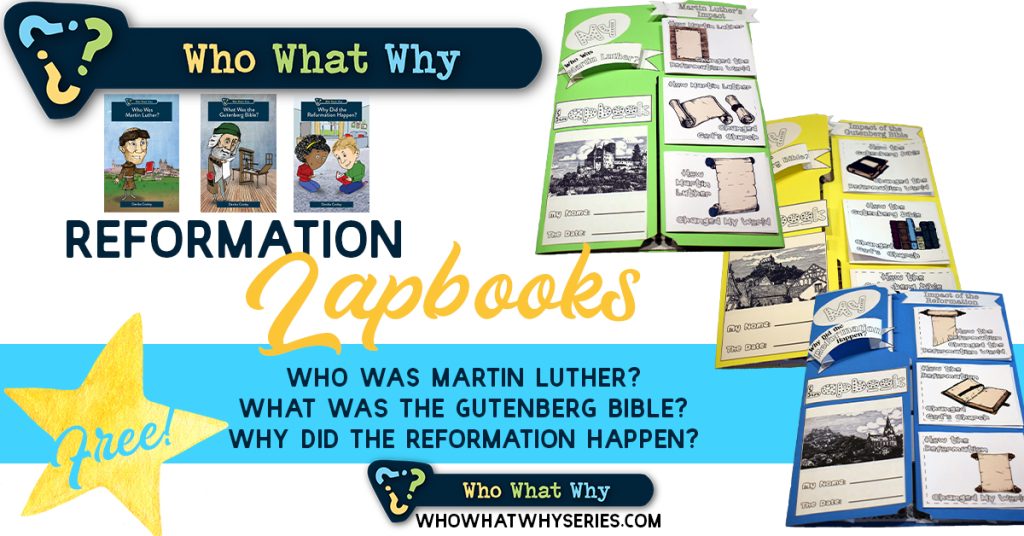 Grab your FREE Martin Luther, Gutenberg Bible, and Reformation history lapbooks!
---
Church History Detectives Craft

Check out this fun video I made of the Church history detectives craft!
---


Christian Biographies for Kids | Christian History for Kids | Theology for Kids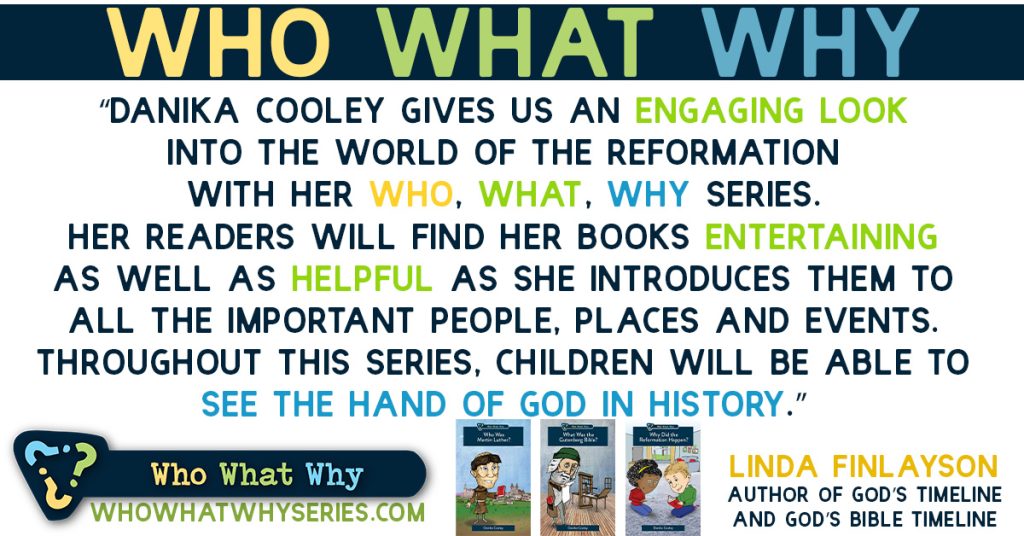 "As for the saints in the land, they are the excellent ones, in whom is all my delight." - Psalm 16:3, ESV  
Christian History Matters for Our Kids.
History matters. Now, more than ever, we see how important it is for our children to know and understand history and the Bible.
Here's why:
God is the sovereign ruler of all things. It's important for our kids to see his hand in the history of nations and in the lives of both peasants and kings. 

Christian history is the story of our family history. Our kids get to see how people who love Jesus follow him.

Understanding history can help our kids learn historic and biblical theology. They learn what the Bible says and what that means for us. They also see when the study of Scripture has taken important turns that have changed the Church.   

Reading Christian biographies and history can be a wonderful way for kids to think outside their own time and culture. God's Church spans centuries and includes people from every nation.    

Christian biographies help kids consider their own faith, walk with Jesus, and the impact their witness may one day have on others--and on history. 
Elementary-aged kids need middle grade resources that are fun, a little sassy, and that teach valuable lessons. 

The Who What Why Series is the perfect resource to teach your kids about history, while helping them apply biblical truths to their lives today.