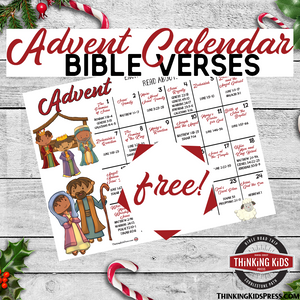 Advent Calendar with Bible Verses
This product is a PDF download.
Bible Verses for Advent
In just a few minutes each day of Advent, your family can read through themed Bible verses about the birth of Christ. Your kids will learn to make important connections between Old Testament prophecy and the New Testament fulfillment of prophecy.
They'll learn about important Scriptural themes like:
The Promise of Jesus
Jesus' Family
Jesus' Royalty
Zechariah and his Reaction
The Coming of the King
Shepherds Worshiping Jesus
And more!
---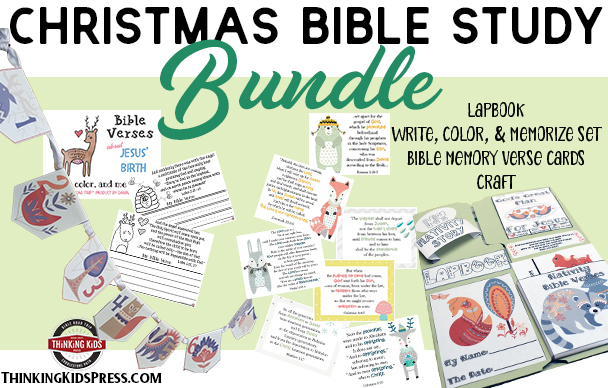 Teach your kids about Jesus with the Christmas Bible Study Bundle--and save!
---
Christmas Advent Calendar with Bible Verses
We love Jesus, and Advent is a great reminder each year to study his coming. We celebrate Christmas because the Incarnation of Christ--the event of Jesus becoming fully God and fully man--is worthy of remembrance. God's love for us is astounding. Make this year a year your kids truly begin to understand and remember the gift the Lord gave us. His plan for our salvation began before his creation of the world. The Lord's prophets told us of Jesus' coming, and Jesus fulfilled those prophecies. Print your Advent calendar on cardstock for your family--and a copy for each of your Sunday School kids!
---