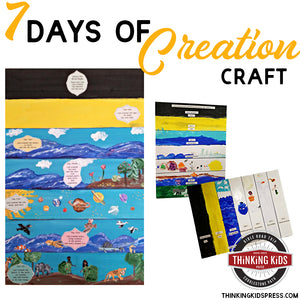 7 Days of Creation Printable & Craft
Regular price $3.00 $0.00 Sale
Use the 7 Days of Creation Printable to teach your kids about the seven days of Creation with this fun painting Bible craft!
This product is a digital download.
When my boys were in first and second grade, we studied the seven days of Creation from the first chapter of Genesis. I wanted to help them remember the days of Creation in a fun way, so I came up with this craft. Their original paintings have been hanging on the wall in our library for years.

In recreating the craft for you, I added a Seven Days of Creation label set for you, so you will have easy to apply labels rather than having to write on each day or use a label maker like we did. You'll find that sheet at the very back of this printable.
---

---
Creating can help children process and retain information. I'm a big fan of doing crafts with kids that are art projects rather than process art. This project will take several sessions and a little assistance, but it will also be something you can hang on your walls or that adds to retention and comprehension. 

Your children will learn new skills and techniques and start to feel confident working with real art tools. As a bonus, these art projects / crafts can be used with a variety of ages. Your young children can do simple work while your teens can get as elaborate as they'd like.
7 Days of Creation Printable & Craft
Check out this fun video I made of the Seven Days of Creation craft!  
---
Tips for Art Projects with Kids
Doing art projects with kids can be a challenge. For that reason, many parents forgo this valuable time altogether. As an art major and a parent who has done frequent art projects with my four children, I have a few suggestions for you.
Cover your space. Use painting drop cloths and plastic to keep your furniture and flooring protected.
Cover your kids. Grab a couple of your old T-shirts and throw them over your kids, buy them painting aprons, or designate clothes specifically for crafting.
Do the prep work in advance. Do as much prep work for a project as you can before you get the kids involved. Not everything on the page needs to be their work. It's OK to help.
Schedule several short session for one project. Children need several days to be able to create larger projects. Art is time-consuming and requires energy.
Encourage your kids. Children are likely to be frustrated by the disconnect in the artwork they envision and the art they actually create. Remind your kids that they improve every time they create, and tell them how much you love their work (even if you don't know what it is!). Also, stick figures are fabulous.
---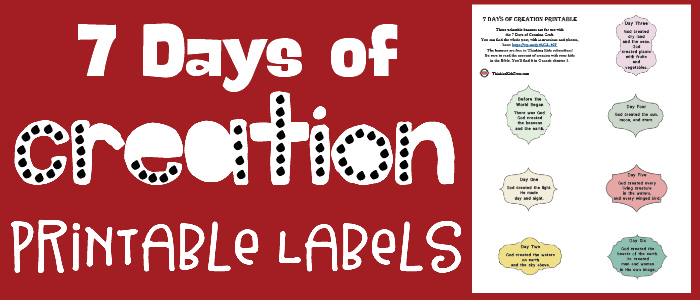 7 Days of Creation Printable Labels
Sign up for the Thinking Kids newsletter, and you'll receive encouragement, free gifts, and exclusive offers. Use this form and we'll send you a coupon code to purchase the 7 Days of Creation craft FREE.
Get started studying the 7 Days of Creation with your kids today!
---
Get the Creation the Bible Study Bundle and save!
---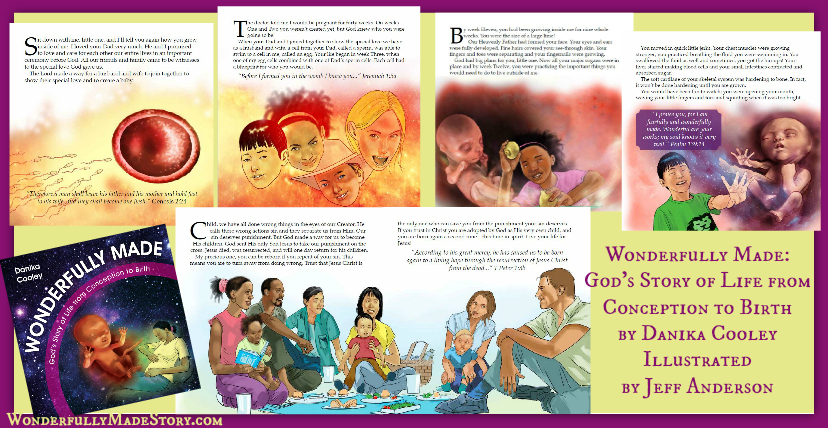 Take your 5-11 year old on a journey through science, Scripture, and 40-weeks of developing life in the womb as they learn about how our Creator God lovingly formed them. They are indeed wonderfully made!
---